The cplace project and portfolio management solution toolkit
cplace Offers a Toolbox of Modular Solutions
Instantly ready for deployment to your project: The tried-and-tested project and portfolio solutions by cplace are instantly ready for deployment and can combined as needed. Expand your solution environment by mixing and matching apps as your process requires it.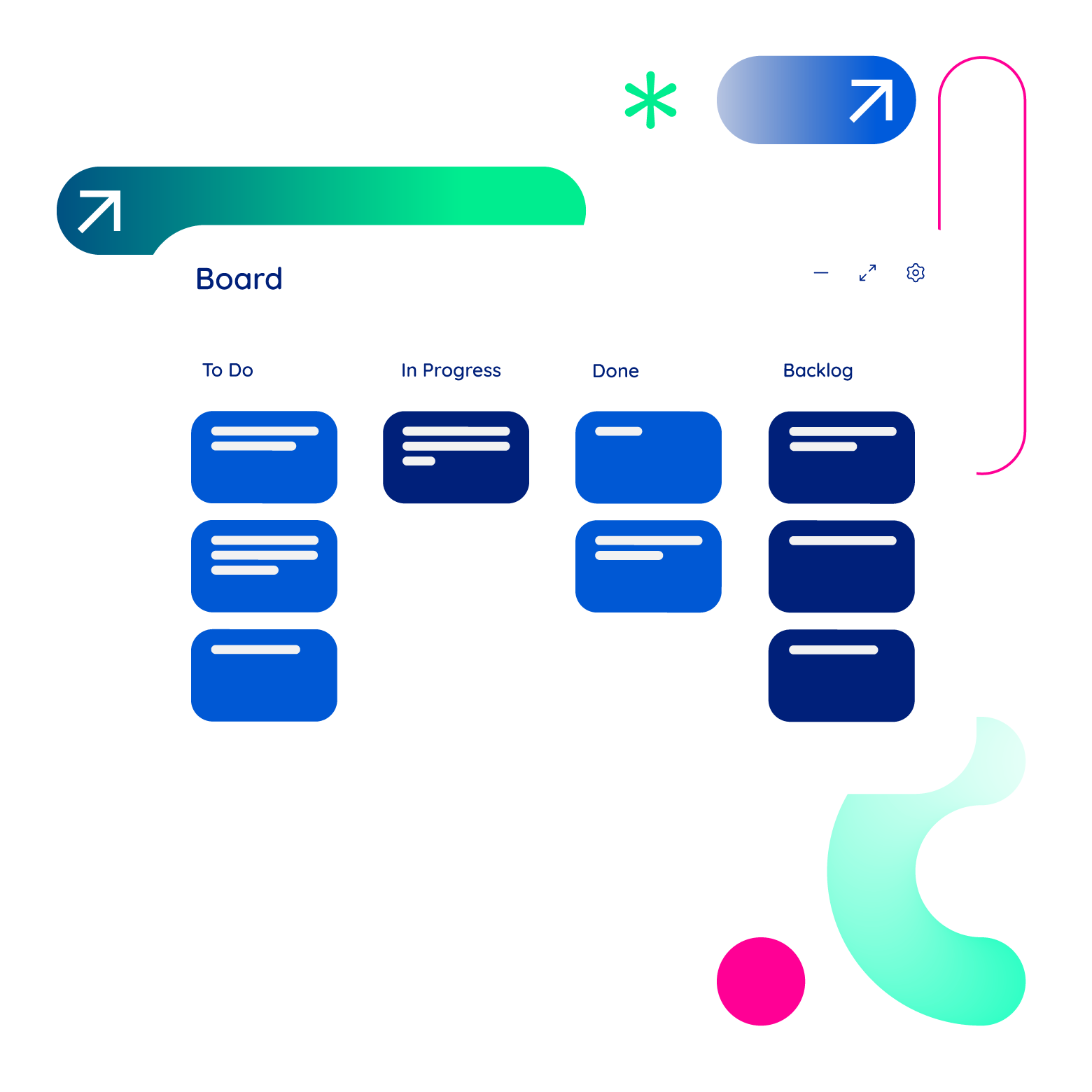 Premium Apps
Proven standards with an innovative twist: These powerful cplace products immediately integrate with any cplace instance to extend its functional range.
Solution Templates
Solution Templates kick-start your project. They are ready-to-use, best-practices-based models developed jointly with market-leading companies, experts and partners.
Connectors
Exchange data quickly and efficiently with standard software applications – at the click of a button! Easily interconnect company functions that work with different apps.
Spotlight on…
These apps and Solution Templates are currently especially popular:
An Overview of the cplace Toolkit
The cplace platform forms the common foundation and data basis for all cplace building blocks within the company. It also provides a toolbox to customize, connect, and expand these building blocks. This allows companies to combine cplace Premium Apps and Solution Templates according to their needs.
If desired, individual customer solutions are created based on this foundation, 'created with cplace,' for the perfect alignment between your requirements and your cplace solution world.
Connectors
Connect cplace with your company's standard IT systems with a simple click – on the fly, without requiring software customization. Exchange data across applications securely and automatically.
Learn more
Licensing
By virtue of its modular design, cplace can be custom-tailored to suit any individual use case. Customers may choose between the Professional and Enterprise editions of cplace and can add solution components as needed.
Review the cplace licensing table to learn more about cplace editions and optional solution components.
View our Licensing Options
cplace Toolkit: Frequently Asked Questions
Can I combine and interconnect individual cplace solutions as I see fit?
The cplace platform and data model allow you to combine and interlink any cplace solutions across your enterprise so they will all use the same data basis. This means you can define interrelationships between your company's data points, interlink them and unlock their value. Data sets need to be maintained only once and can be kept current for use across many apps.
Will the Premium Applications be available with cplace immediately?
cplace Premium Applications are powerful cplace products available in addition to cplace Professional Edition or Enterprise Edition. Premium Apps can be flexibly integrated with your cplace solution environment at any time to expand its functional range as needed. Simply get in touch with us – our experts will gladly advise you at any time.
Contact us
Can I make changes to a Solution Template?
cplace Solution Templates provide proven solution strategies for known business challenges. They let you hit the ground running. Based on No-Code and Low-Code, they can be modified by business users on the fly at any time. You won't need an external provider to customize the cplace Solution Template so it will fit your company and your processes.