Our Leadership
From Vision to Implementation: The cplace Leadership Team Paves the Way
Who are the thought leaders behind cplace? Meet our corporate executives!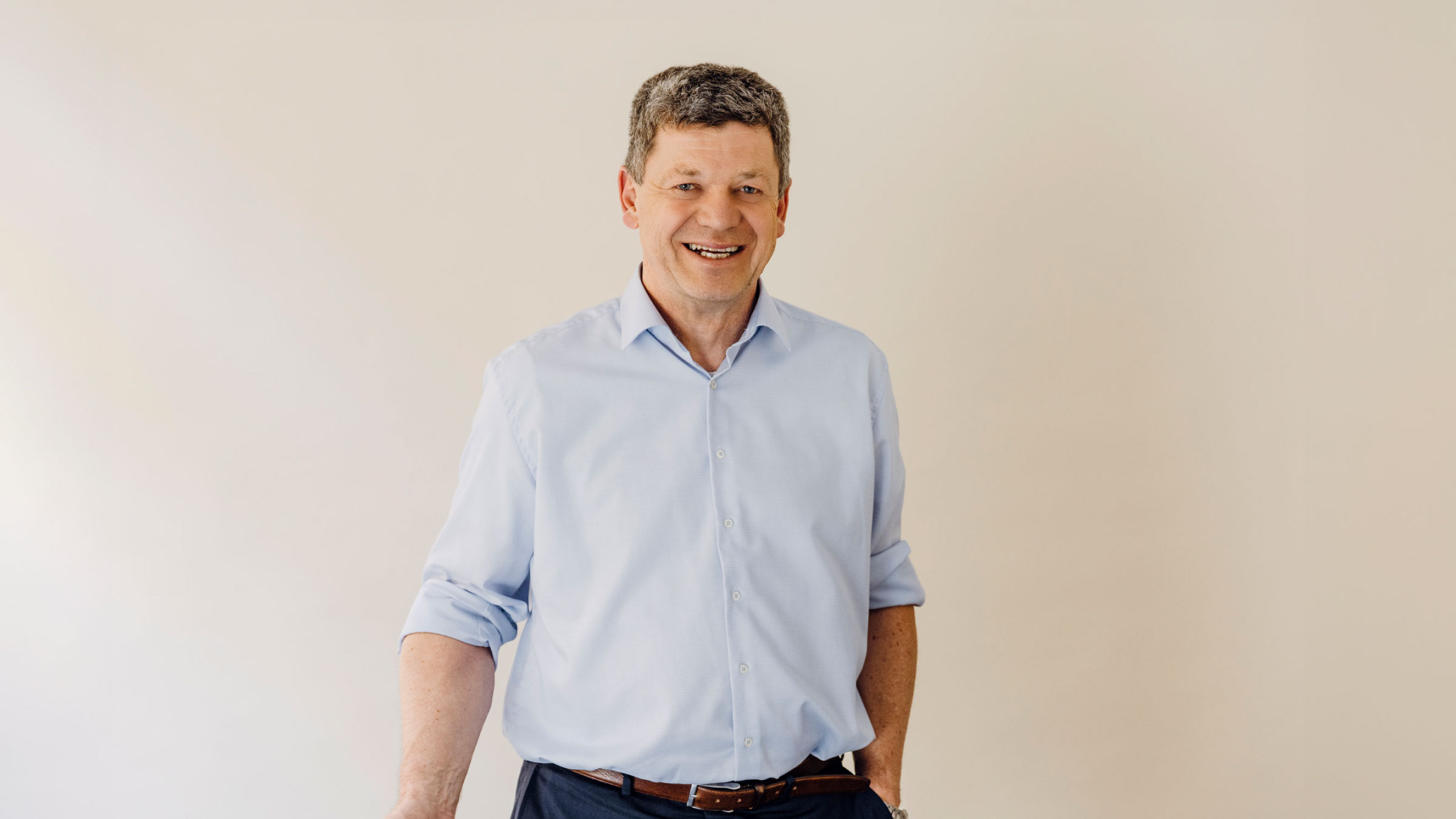 Dr. Rupert Stuffer is a leading expert in the field of project management. As part of his doctoral project at Munich Technical University, he developed the trailblazing Collaborative Project Management methodology, today an established standard in the automotive industry. Around the same time, he founded his first software company.
Working closely with customers for many years, he became aware of the limitations and lack of innovation in PM applications available on the market. This experience gave rise to a new vision: to develop revolutionary software capable of supporting modern, future-ready approaches to project management. In 2014, he established collaboration Factory and launched cplace, the platform for Next-Generation Project and Portfolio Management. Rupert's innovative ideas are always one step ahead of the market. He sets new standards that inspire not only the cplace team but the entire cplace community, as well.
Beyond his business activities, Rupert enjoys the Bavarian lifestyle. He is a passionate player of Schafkopf, a traditional Bavarian card game slightly reminiscent of Bridge, and an avid hiker who enjoys the view from the mountain peaks of the Munich region.
Marvin Adami is a seasoned business and IT expert. As Chief Operating Officer (COO), he focuses on supporting people and companies in implementing innovative ideas as digital solutions. Marvin has a Master's degree in computer science from Munich Technical University and held various management and technology consultant roles at Sopra Steria Consulting where he gained valuable professional experience. In late 2016 he changed to collaboration Factory, a start-up at the time, and has been instrumental in driving the development of the company ever since. He was appointed COO in 2019. His responsibilities include Consulting & Professional Services as well as Cloud Operations & Customer Support, among others.
Marvin appreciates the open, collaborative culture at the company that is characterized by trust, respect, and team spirit. He enjoys spending his off-work time together with his family and friends. For recreation, he does functional training and goes traveling.
Marie Pawelzik is a financial expert with a passion for start-ups and scale-ups. As Chief Financial Officer (CFO), she is in charge of Finance, Legal, Internal IT and Office Management at cplace. Marie studied Business Administration with a focus on Controlling and Business Accounting at Munich University of Applied Sciences. After working as a financial analyst with major corporations such as Texas Instruments, she eventually switched to the software industry. For more than ten years, she supported the start-up and scaling-up phases of SaaS provider Brainloop AG, where she headed the Finance division before accepting the CFO position at cplace.
Marie and her team enthusiastically contribute their strategic and operational expertise to support the growth of the company. In addition, Marie appreciates the open exchange of views with the #bestteam, as well as the flexibility she enjoys at the company in choosing her working hours and location. Spending time with family and friends is what she loves most when she isn't working.
Peter Röhner has fun supporting the transformation of growing start-ups. He has been involved in two successful projects, guiding companies from the start-up phase to becoming firmly established software houses. Now he is putting his experience of many years to work for cplace, where, as Chief Technical Officer (CTO), he oversees all activities focused on the product cplace itself and the product organization. Peter completed his Master's degree in Computer Science at Würzburg University of Applied Sciences. Over the years, he held a wide range of positions, including Vice President Research & Development with international enterprises such as 3DEXCITE Dassault Systèmes and OpenText, until he joined the Munich-based software provider in mid-2021.
At cplace, he enjoys being given many opportunities to help shape the future of the company, which come with the size of the business, the growing demand for its products and services, and the dynamic development of the enterprise software segment. When he isn't working, Peter likes to spend time outdoors and in nature, riding his racing bike or swimming. He also loves opera and traveling to other countries.